Vancouver, BC, May 13, 2016--(T-Net)--iQmetrix announced the grand opening of its new office location in downtown Regina, Saskatchewan (Suite 700 - 1801 Hamilton St.).
The grand opening event took place this week on Wednesday, May 11 and featured a ribbon cutting, office tours, product demos, complimentary refreshments and live music.
iQmetrix is an innovative software development firm for retail technology headquartered in Vancouver.
The company was originally founded in Regina and moved the headquarters to Vancouver in 2009.
The Regina office is home to development, client support, management and administrative teams. With just over 150 employees, Regina is currently the largest of the company's six offices located across North America and Australia.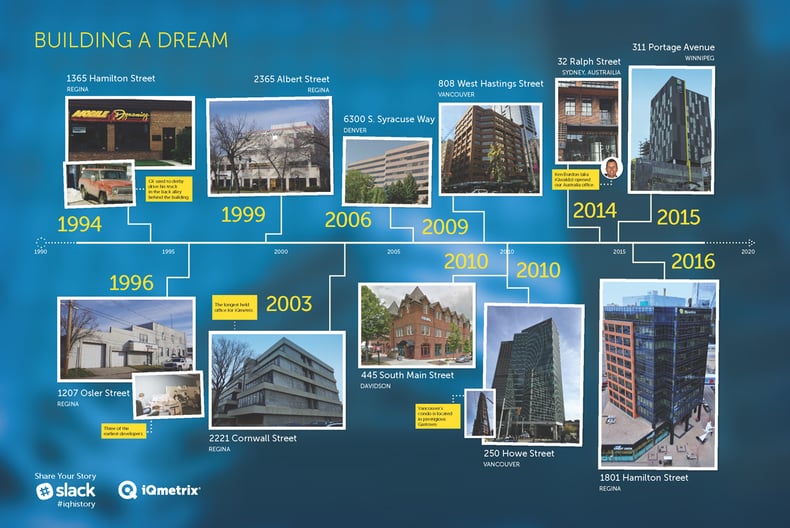 "We couldn't be more thrilled to move into our new space and join Regina's downtown community," says Marni Aubichon, iQmetrix's Corporate Office Manager. "We've completed extensive renovations that are reflective of iQmetrix's culture and vision to have each of our spaces feel unique, yet if an employee is traveling between offices, they know the minute they walk in the door they're in a familiar place."
The new office features an open concept with lots of windows and glass for plenty of natural light, a lounge and central "hub" for teams to gather, and a zen room where employees can go to recharge.
About iQmetrix:
At iQmetrix, we are passionate about retail. Our purpose is to create great experiences for retailers, their employees and the end consumer. Our products bridge the gap between physical and virtual retail channels, offering the latest in retail management and customer experience technology. Our interactive retail solutions, including endless aisle and digital signage, bring elements of online and mobile shopping experiences into the physical store to engage and educate shoppers during the purchase process. iQmetrix POS is a modular system for managing all aspects of a store chain operation, including POS, ERP, inventory, and HR. Based on a platform philosophy, our solutions allow users to effectively manage back-of-house operations and the in-store customer experience. In a nutshell, we give retailers what they need so customers can get what they want. Founded in 1999, iQmetrix is a privately-held software as a service (SaaS) company with offices in Canada, the U.S. and Australia. www.iQmetrix.com
Contact:
Beth Wanner
Manager, Marketing & Public Relations
iQmetrix
Phone: 866.476.3874 ext 2300
Email: BethW@iQmetrix.com