Event Title:

Title:

#CubeSocial Special Edition: GDC Panel Discussion

Event Date:

Date:

April 25, 2019

Event Time:

Time:

6:00 PM to 8:00 PM

Event Organizer:

Organizer:

Event Category:

Category:

Event Website:

Website:
This is an opportunity for all in the AR/VR/MR community to connect, network, and have some fun after work, while also discussing the current state of the VR/AR industry and what the future holds. There are a lot of new technologies/content being launched in Virtual and Augmented Reality. Don't miss the opportunity to see them first hand at the Cube.
Dora Cheng, CEO at uForis, Moderator
Jo Dunlop, VP of Business Dev. at CloudHead Games, Panelist
Anthony Brown, CEO at AMPD Technologies, Panelist
Neilson Koerner-Safrata - Co-founder at SCRNPRNT, Panelist
Eric Hine, VP of Strategy and Partnerships at Archiact, Panelist

FOOD / BEVERAGE: light snacks, beer and wine available while quantities last.

Tickets are $10 each and can be purchased here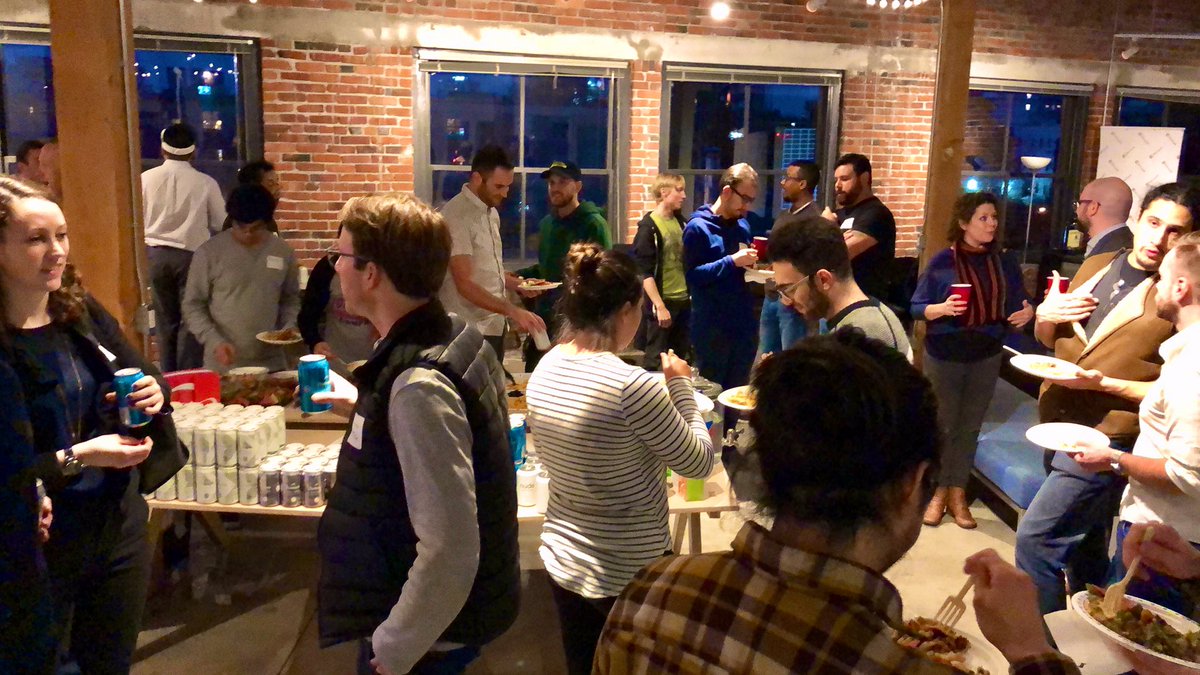 Suite 500, 329 Railway Street Vancouver, BC V6A 1A4

Type of Company:

Type:

Industry Association

Company Size:

3 Employees In BC (3 Total)

3 In BC (3 Total)

Year Founded:

2009

Region:

Lower Mainland / South Coast Lower Mainland

Tags:

Industry Association, New Media, Wireless, Digital Media

Profile Views:

9,078 Company Profile Views
DigiBC — The Digital Media + Wireless Association of BC - is a member-supported, non-profit organization, based in Vancouver, BC Canada.
Our members include world-class companies such as EA (Electronic Arts), Disney Interactive, Rainmaker Entertainment, Nokia Vancouver, Sierra Wireless and others.
There are over 1,300 companies in our sector, creating innovative products in wireless and mobile, video gaming, animation and VFX, web 2.0 and social media, interactive marketing and e-learning.
Collectively, our sector employs 22,000 people and generates revenues of $3 billion a year - making us one of the most significant contributors to British Columbia's economic well-being.
Industry Snapshot
Vancouver has one of the top video game clusters in the world, with the presence of major publishers, including EA, Nintendo, THQ, Vivendi/Activision, Disney and Microsoft.
The EA studio in Vancouver is the largest of its kind in the world.
Digital Media has a strong symbiotic relationship with the North American film and TV sector.
Vancouver's roots in mobile communications run deep, beginning with satellite data technologies developed by MacDonald Dettwiler and continuing with the GIS systems developed by MDI.
Vancouver is also home to major companies in wireless telecom and technology, including such companies as Telus Mobility, Sierra Wireless and Nokia.
| | | | |
| --- | --- | --- | --- |
| Date | Type | Amount | Investors |
| | | | |
| --- | --- | --- | --- |
| Date | Type | Amount | Investors |
| | |
| --- | --- |
| Want More DigiBC - The Digital Media and Wireless Association of BC News? 1 | |