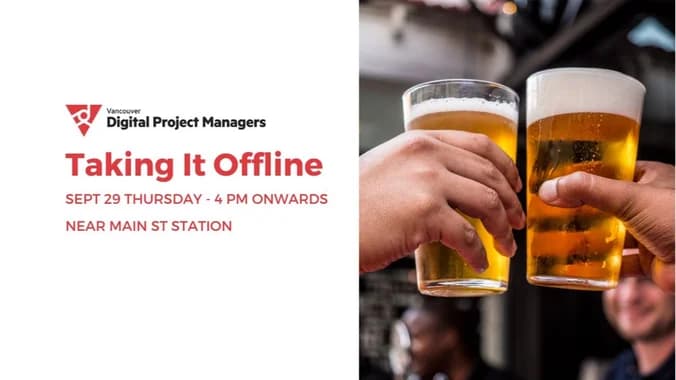 Enjoying the monthly online events, but super curious how tall everyone is in real life? Want to share your summer adventures and your end of year plans and excitement? Same, us too.
Come join us in person for a mix of professional and social chat, and drinks of course!
Where: Near Main St Station. We will be having both an indoor and outdoor option, weather depending.
When: Drop by anytime between 4-6 pm.
Come early, drop in later, or stay the whole time!
As this is an in-person event, we will be following the venue's COVID guidelines and regulations.
We're very excited to see all of you there, and can't wait to bring VDPM back IRL for the fall.