Women in Communications and Technology (WCT) now Accepting Nominations for their Prestigious Annual Awards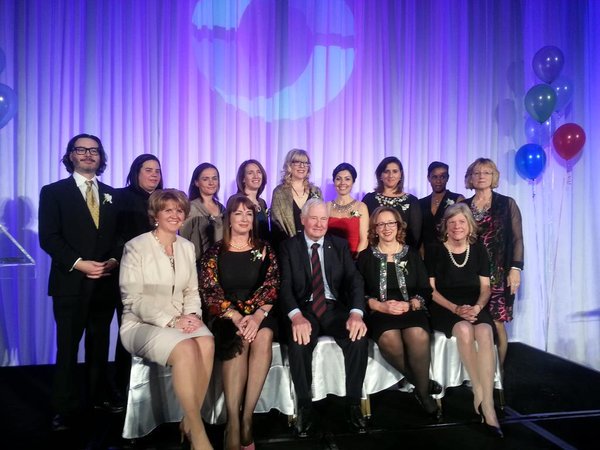 The WCT Gala brings together over 450 leaders in Canada's Tech and Comms industries (Previous winners)
Vancouver, BC, November 25, 2016--(T-Net)--Women in Communications and Technology (WCT) announced that it is now accepting nominations for their prestigious Annual Awards, including Woman of the Year, Company of the Year, and the Leadership Excellence Awards (LEAs).
This year, WCT also announced the LEA Award for Empowerment, a new and pioneering award presented by IBM.
The Leadership Excellence Award for Empowerment recognizes a Canadian person or organization that offers a ground-breaking program for girls and young women in science, technology, engineering or mathematics (STEM), and will be awarded at the WCT Annual Awards Gala in 2017.
The WCT Annual Awards Gala is held every spring to recognize the outstanding achievements of women and men across Canada with regards to diversity, innovation and empowerment. "We are pleased to work with IBM on advancing women in Canada, including inspiring and encouraging young women to enter the technology and science pipeline", says Joanne Stanley, Executive Director of WCT. "There are a number of trailblazing programs in Canada designed to attract young women to enter digital careers, and we hope to recognize and promote these programs through our national community."
Latest research out of Ryerson University found that enrollment rates of young women in engineering are stagnant at a tenuous 19 percent and 14% for computer science, with fewer women transitioning into STEM careers after their education. In order to remain competitive in the global digital marketplace, according to the Information and Communications Technology Council (ICTC), Canada must empower both young women and men to consider careers in STEM.
"We are excited to work with WCT and support their efforts to attract young women into STEM careers," says Krista Shibata, Leader, Women in Technology Initiatives, IBM Canada. "We will continue to play an active role to engage girls in STEM initiatives and help increase the number of women in technology so Canada remains innovative and competitive today and in the future."
IBM has signed on as a Diamond Sponsor WCT for the upcoming year, acknowledging the numerous WCT programs which inspire and advance women in digital careers.
Contact:
Mathea Stevens
Manager, Marketing & Communications
(613) 706-0607 Ext. 103
About WCT
For 25 years, WCT has promoted and provided programs to help women advance in Canada's knowledge based industries such as cable, broadcast, telecom, technology and digital media. As a national association, WCT provides mentorship, skills and leadership development, networking and recognition. Through a national network of professional women, men and our partner organizations , WCT's role is to equip women with skills and support to succeed in the digital economy.
About IBM Canada
IBM is a cognitive solutions and cloud platform company operating in Canada, backed by over a century of business and systems innovation. IBMers are dedicated to world-changing progress and building new ways to outthink challenges in a world where cognitive intelligence is infused into the systems and processes that help improve business and society. IBM Canada is headquartered in Markham, Ontario, and has nationwide responsibilities for sales, marketing and service. Visit: http://www.ibm.com/ca-en