Fundica Offering Investment Award of $1 Million for Canada's Most Promising Startup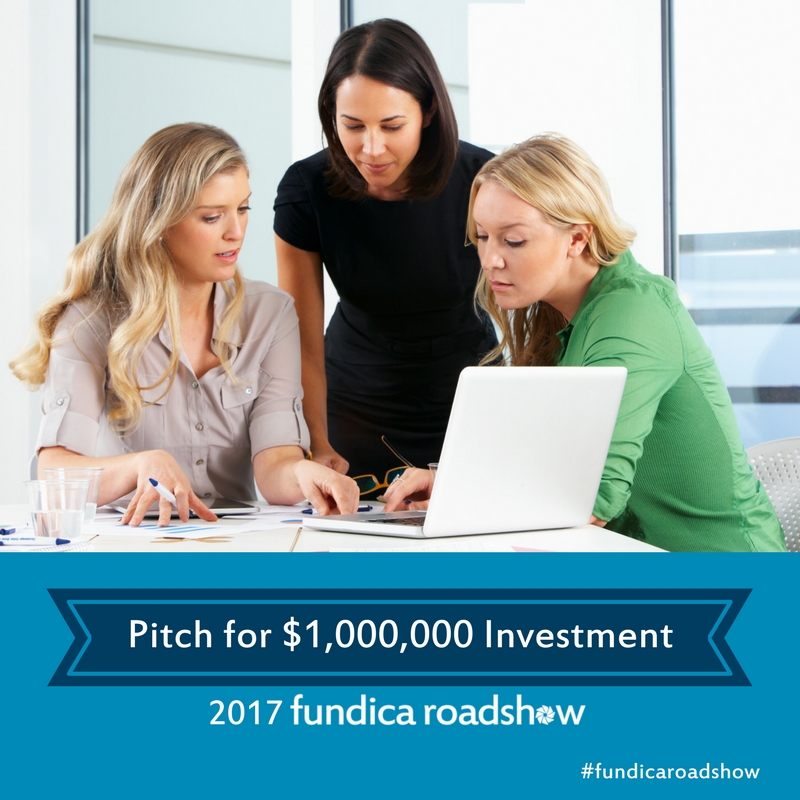 Vancouver, BC, January 20, 2017--(T-Net)--Fundica announced this week that it is partnering up with First Stone Venture Partners to offer an investment award of $1,000,000 to Canada's most promising startup, and will be embarking on their 5th annual Fundica Roadshow.
With 10 stops from Halifax to Victoria, a select group of early stage innovators will get a chance to pitch their business to a panel of angels, VCs, banks and government organizations.
All 10 city-stop winners will be invited to the Grand Finale where the top Canadian startup will receive a $1,000,000 investment from First Stone Venture Partners.
If there is a split decision, two startups will receive a total amount of $1,000,000 between them in funding.
"First Stone is delighted to now be officially working with Fundica in the cross-Canada search for investment-worthy Canadian startups. Consistently we see highly credible prospects presenting at the Fundica Roadshow," said Margo Langford, an FSVP partner and company recruiter.
"Over the last three years, First Stone Venture Partners has both provided straight advice and over a million dollars in funding to early stage entrepreneurs found on the Fundica Roadshow and through Fundica.com," said Mike Lee, president of Fundica.
The first three 2017 Fundica Roadshow stops will be in Toronto on February 28, Montreal on March 16 and Ottawa on March 24. Additional stops include Halifax, Waterloo, Calgary, Vancouver and Victoria and second stops in Montreal and Toronto. You can register here.
--------------------------------
Editor's Note: The Vancouver stop is on May 5, 2017, and the Victoria stop is on May 2, 2017.
--------------------------------
About Fundica
Fundica is Canada's most award-winning online funding tool. Since 2011, the platform matches entrepreneurs, private investors, public funders and advisors, through a unique crowdsourcing/crawler technology. Fundica also manages the Fundica Roadshow, an annual cross-Canada initiative, designed to educate, inspire, and fund entrepreneurs. The 2016 Fundica Roadshow brought together 114 pitchers, 124 funders, 102 partners, 105 speakers and over 2,000 participants.
About First Stone Venture Partners
First Stone Venture Partners (FSVP) is a venture partnership founded by entrepreneurs who have invested their own capital. FSVP's goal is to bring technology-based innovation in rural communities. The management team is diverse, built on experience and achievement, including serial entrepreneurs who have worked in multiple sectors in top tier corporations. FSVP values integrity, hard-work, fairness, social responsibility, and capital - both people and money.
Contact
Xavier Freeman
Head of Partnerships & Marketing
Fundica
1-855-386-3422 x102
xfreeman@fundica.com