The National Angel Capital Organization (NACO) and Royal Bank of Canada Partner to Support Canadian Early Stage Companies
Vancouver, BC, March 8, 2018--(T-Net)--The National Angel Capital Organization (NACO) and Royal Bank of Canada (RBC) have announced a new program to provide NACO Angel investee companies with tailored advice and services to manage and grow their businesses into successful companies that create real impact.
Through this collaboration, RBC will provide NACO Angel-backed companies a business banking package that features access to credit, access to professional advice and services, and access to RBC advisors to help early stage companies scale effectively.
NACO is also expanding its efforts to provide Angels, incubators, accelerators and their investee companies with guidance, best practices, tools and resources.
NACO and RBC are proud enablers and supporters of Canadian innovation. Angel investors play a critical role in supplying entrepreneurs with financing, mentorship and access to networks that help them grow their businesses and survive the riskiest stages of development. This program will ensure entrepreneurs can also access the services and professional advice they need to become the successful businesses Canada needs to be competitive in the global market.
"We are proud to leverage the NACO network to reach Canada's most promising entrepreneurs," said Yuri Navarro, Executive Director of NACO. "By partnering with RBC, we will increase and improve access to essential tools and resources that will make a meaningful impact in a startup's earliest and most critical stages of development."
"RBC believes the future of Canada's economic prosperity depends on our ability to commercialize ground breaking ideas, which is why we're proud to work with NACO to support our country's early stage tech companies," says Greg Grice, Executive Vice- President of Business Financial Services at RBC. "RBC recognizes that tech companies have a unique set of needs. This collaboration is one way we're supporting entrepreneurs to grow and scale their business and positioning them to create positive impact in Canada and around the world."
For more information, please visit www.nacocanada.com/cpages/rbc-program.
The announcement took place at the recent NACO Western Regional Angel Summit in Victoria, BC.
Contact:
For more detailed data and/or to arrange an interview with NACO's CEO Yuri Navarro, please contact:
Lucia Gallardo
lgallardo@nacocanada.com
(416) 581-0009 Ext. 6
For more detailed data and/or to arrange an interview with RBC, please contact:
Rob Merk
rob.merk@rbc.com
(647) 620-4793
About the National Angel Capital Organization
The National Angel Capital Organization accelerates a thriving, early-stage investing ecosystem in Canada by connecting individuals, groups, and other partners that support Angel-stage investing. NACO provides intelligence, tools and resources for its members; facilitates key connections across networks, borders and industries; and helps to inform policy affecting the Angel asset-class. For more information, please visit www.nacocanada.com or follow us on Twitter @AngelCapCanada.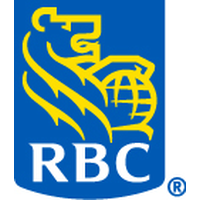 About RBC
Royal Bank of Canada is a global financial institution with a purpose-driven, principles-led approach to delivering leading performance. Our success comes from the 80,000+ employees who bring our vision, values and strategy to life so we can help our clients thrive and communities prosper. As Canada's biggest bank, and one of the largest in the world based on market capitalization, we have a diversified business model with a focus on innovation and providing exceptional experiences to our 16 million clients in Canada, the U.S. and 35 other countries. Learn more at rbc.com.
We are proud to support a broad range of community initiatives through donations, community investments and employee volunteer activities. See how at http://www.rbc.com/community-sustainability/.
Backgrounder
Canadian Angel Investors
35 Angel groups across Canada, representing 3300 active Angels, made 418 investments amounting to $157.2 million

A majority of Angels (80%) are located in Central Canada, with 17.3% in Western Canada and 2.7% in Eastern Canada

The average deal size was $1.731 million, 49% more than the 2015 figure

71% of funding falls within 2 sectors: Life Sciences (health related companies) and

ICT (information and communications technology)

58% of syndicated deals involved a combination of multiple syndicate partners, 9%

involved syndication with Venture Capital

Central Canada continues to be the hotspot for Angel investment activity with 61% of

investments made in the region




Funding Success Funnel in 2016
The 2016 Report data shows 15% increase in Angel investments

5,353 startups applied for Angel Funding

1,606 companies presented

489 companies went through due diligence

418 companies were funded

Data Source: 2016 Report on Angel Investing Activity in Canada, National Angel Capital Organization