Surrey-based LiveSwitch Announces Partnership With Secret Cinema to Power Their First Virtual Experience, "Ghostbusters: The Gates of Gozer"
LiveSwitch Powers Secret Cinema's First Virtual, Live Immersive Cinema Experience
Vancouver, BC, December 20, 2021--(T-Net)--LiveSwitch announced today that it has partnered with Secret Cinema, the London-based entertainment company known worldwide for its immersive film and television events, to power their first virtual experience, "Ghostbusters: The Gates of Gozer."
Secret Cinema will leverage LiveSwitch's leading edge live-streaming engine to enable audience members from across the globe to engage with the cast of the 75-minute interactive, immersive show that premieres this month.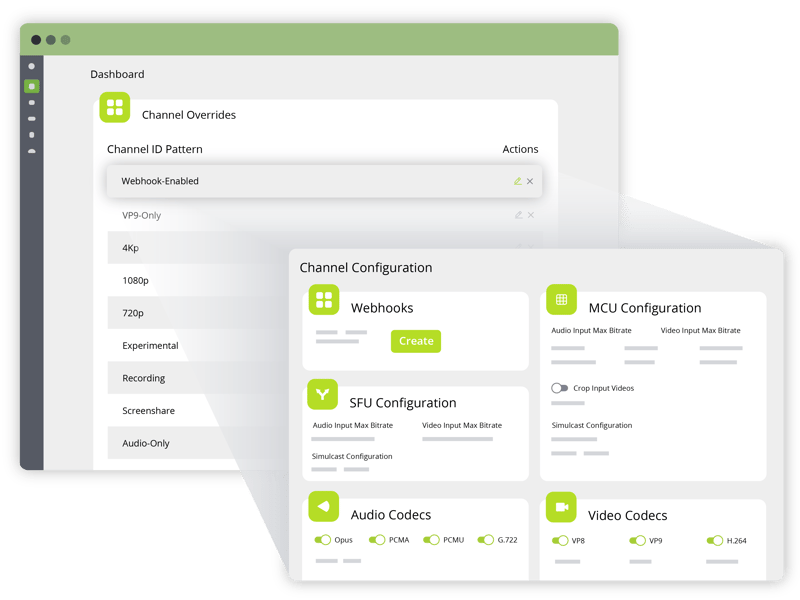 Founded in 2007, Secret Cinema is the pioneer in immersive experiences and entertainment. Lauded by BBC, which described a Secret Cinema event as "like being in the movie," Secret Cinema allows audience members to step into their favorite films by interacting with characters, exploring transformed spaces and becoming part of the story itself.
"Ghostbusters: The Gates of Gozer" premieres in December and will be a live theatrical performance with a virtual-only audience.
LiveSwitch has deep experience integrating interactive live streaming at scale into massive-scale third party events and performances. The company's technology helped power the WWE's ThunderDome, the Golden State Warriors' Dub Hub and aspects of the NBA All-Star Weekend.
Jerod Venema, CEO and Co-Founder, LiveSwitch
"Secret Cinema has innovation at its core," said LiveSwitch CEO and Co-Founder Jerod Venema. "Their whole model is built on creating performances that immerse the audience in the stories of their favorite movies. We are excited to partner with them to bring this same innovation to virtual, worldwide audiences for the first time," he added.

For Secret Cinema's live, virtual performances, LiveSwitch technology will enable the real-time live video streaming that is required to foster real-time engagement between the audience and cast members. To learn more about LiveSwitch's WebRTC solutions, visit www.liveswitch.io.
About LiveSwitch
LiveSwitch is the global leader in low-latency, secure, interactive video broadcasting, and counts UPS, Accenture, Match.com and Bosch among its customers. The company provides a WebRTC engine that allow clients to add audio/video streaming, signaling, pub/sub messaging, chat and more to their applications. Visit liveswitch.io to learn more.
About Secret Cinema
Secret Cinema are the global pioneers of immersive storytelling. Created by Fabien Riggall in 2007, Secret Cinema has revolutionized the way audiences experience culture and nightlife. The audience become characters in richly imagined, immersive worlds. From grassroots film screenings in abandoned London buildings, to outdoor festivals and large scale productions in vacant and abandoned spaces, Secret Cinema has regenerated entire areas it has staged its productions in.
At Secret Cinema, the boundaries between performers and audience, set and reality, are constantly shifting. These experiences explore one of the forgotten pleasures in a time with constant access to information: secrets. Fusing music, art, theatre, and dance, Secret Cinema creates unique spaces for social encounters, adventures and discoveries where the world's greatest films and TV adaptations come to life and satisfies a desire to fill the void left by an over-saturated technological world.