LiveSwitch Partners With Fitness Tech Leaders MotionVibe, Naardic and SprintFWD to Add Live Video to their at-Home Fitness Solutions
Vancouver, BC, February 24, 2022--(T-Net)--Surrey-based LiveSwitch announced in a release that it is rapidly expanding its clientele in the fitness industry. The company, whose technology powers interactive live video experiences, has partnered with organizations that include MotionVibe, Naardic and SprintFWD to add live video to their at-home fitness solutions.
Demand for workouts outside of the gym has seen significant growth since the start of the pandemic, fueling the demand for technology solutions that help gyms and personal trainers provide live virtual workouts and group classes.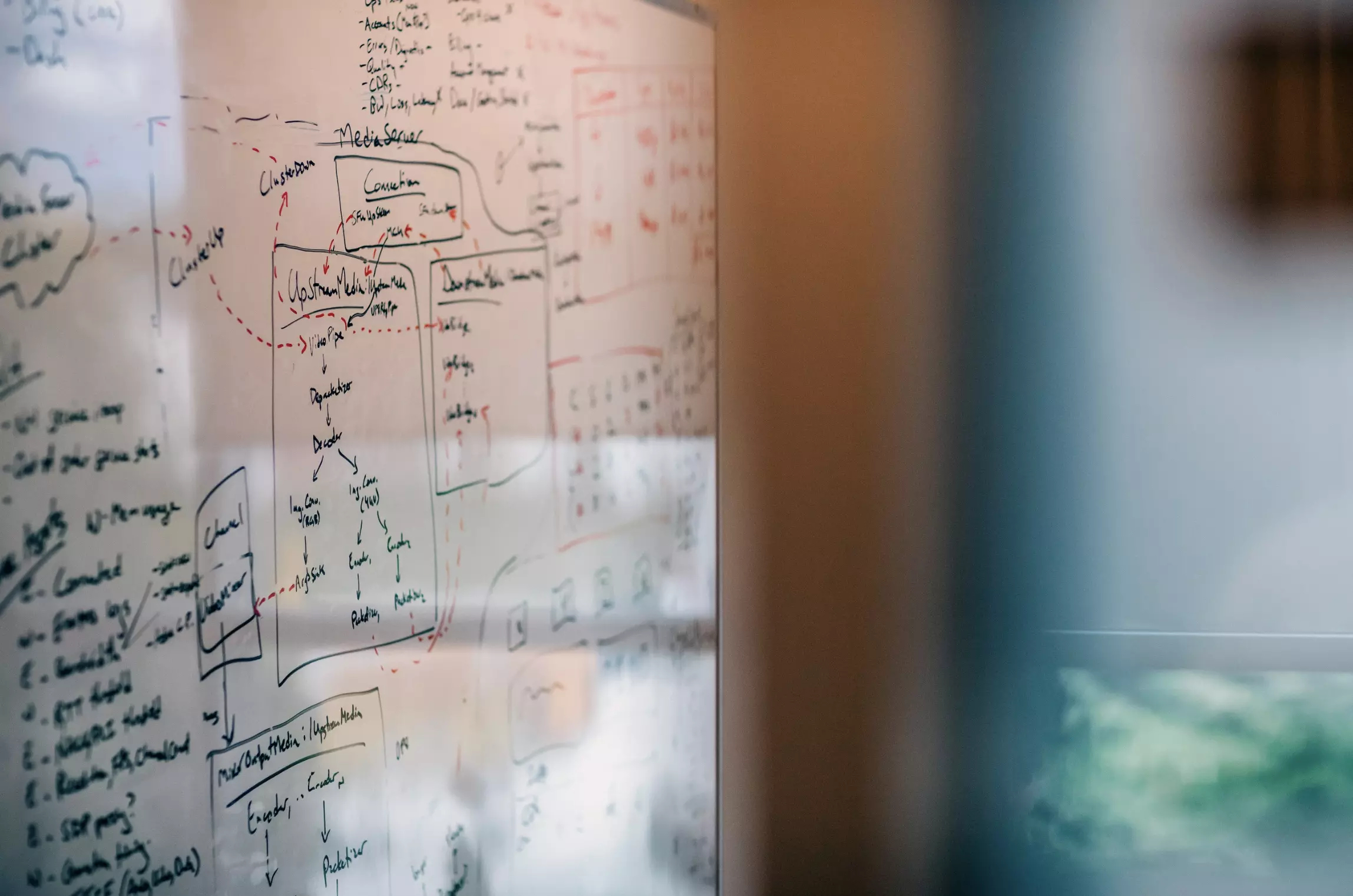 Data indicates at-home fitness isn't going anywhere. Online training was the number one fitness trend in 2021 according to a survey conducted by the American College of Sports Medicine's "Health & Fitness Journal" and at-home fitness equipment sales were up over 97 percent in 2021 compared with 2019, according to the NPD Group.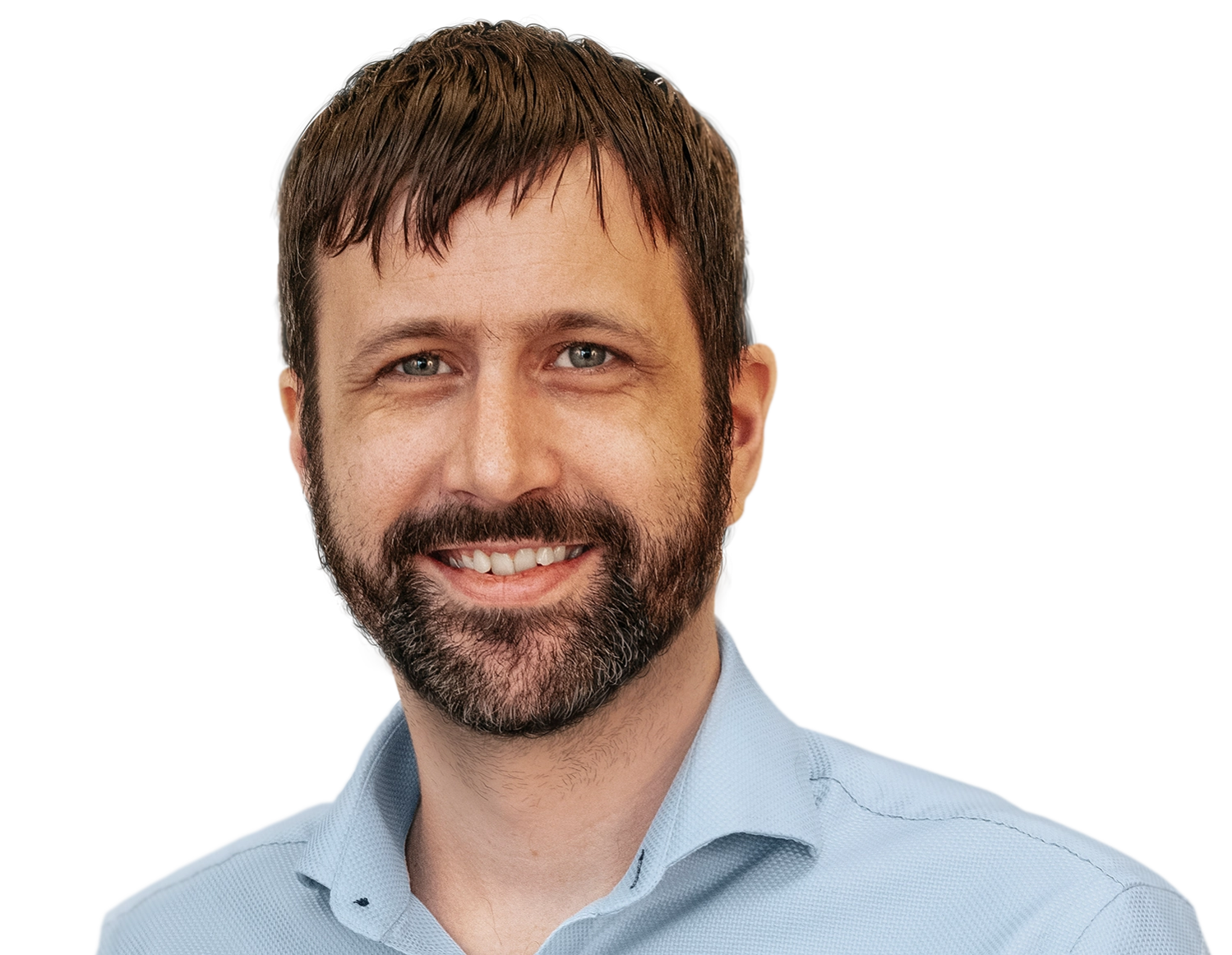 Jerod Venema, CEO and Co-Founder, LiveSwitch
"The innovation we've seen within the fitness and wellness industry over the past couple of years has been remarkable," said Jerod Venema, CEO and Co-Founder of LiveSwitch. "Our team loves working with our clients in the industry, including MotionVibe, Naardic and SprintFWD, as they meet the significant demand for live, at-home workouts that has come with our 'new normal,'" Venema added.
LiveSwitch provides a WebRTC engine that enables developers to add audio and video streaming, signaling, pub/sub messaging, chat and more to their applications.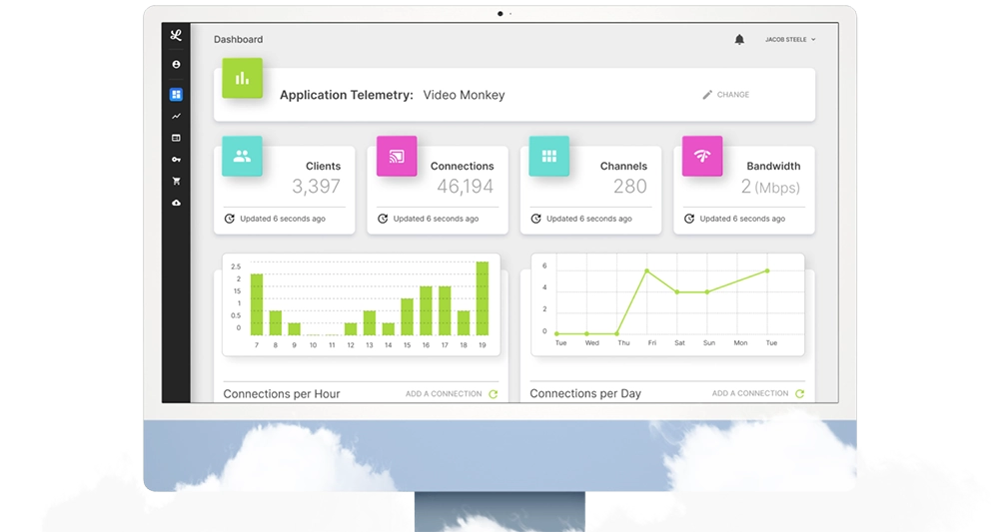 For its new clients in the fitness industry, LiveSwitch enables:
The livestreaming of fitness classes within MotionVibe's fitness platform, which is used by gyms and fitness centers to create branded fitness apps for their members.
Interactive classes provided by Naardic, a real-time online gym with AI-powered rep-counting, avatar functionality and more. Naardic will also soon offer the solution as SaaS to other gyms.
The custom video platforms that SprintFWD designs and develops for their health and wellness clients.
"We tried other commercially available media servers, but only LiveSwitch could provide the scale combined with flexibility we needed," said Arnulf Refsnes, CEO and Co-Founder of Naardic Training and Agilis. "Working with the LiveSwitch team has also been a breeze during our development," Refsnes added.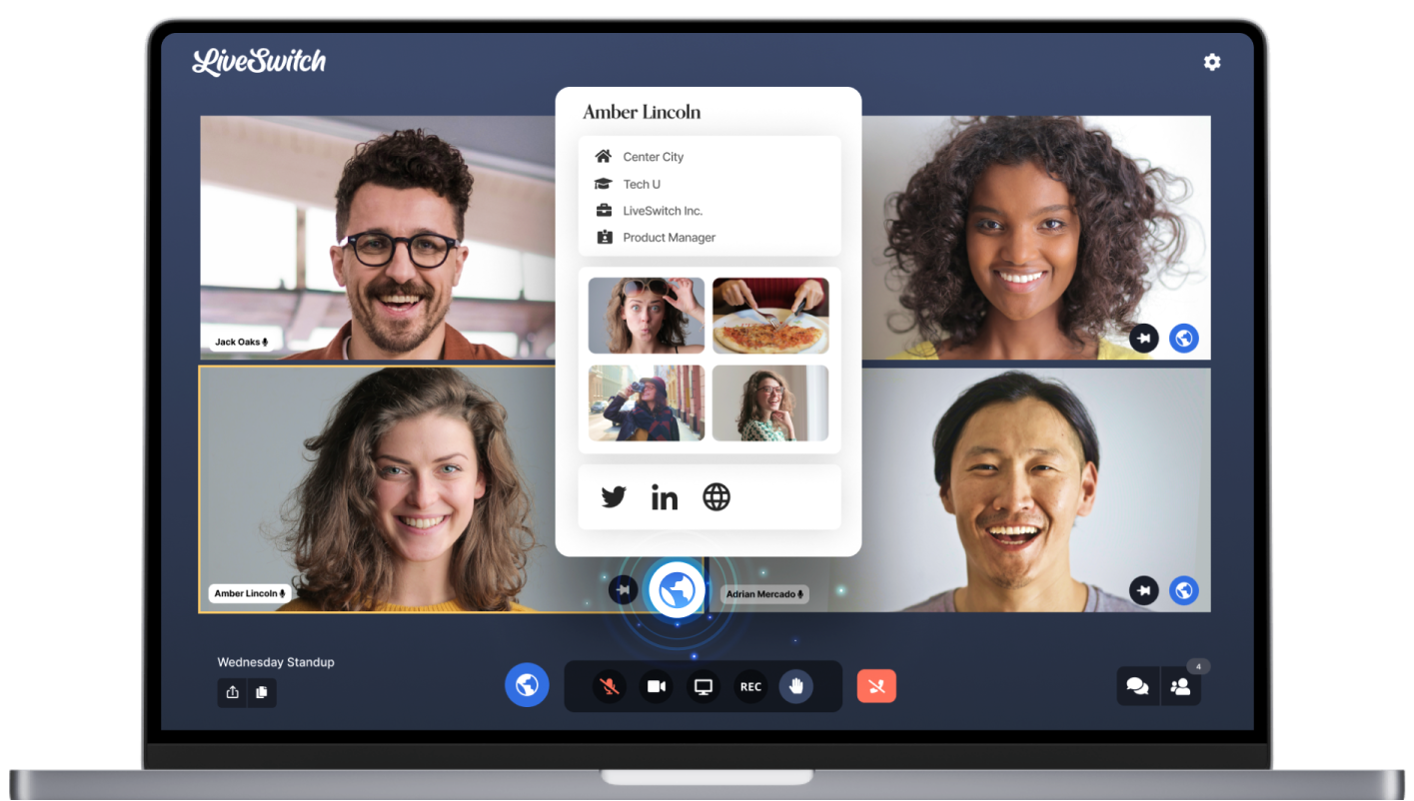 About LiveSwitch
LiveSwitch is powering the future of interactive live video experiences. LiveSwitch's enterprise-grade live video streaming platform enables businesses to incorporate flexible, scalable, and high-quality interactive live video, audio and data on nearly any computer, tablet, phone, or smart device. By using LiveSwitch's cross-platform software development kits (SDKs), built on WebRTC, our customers have leveraged live video to enable groundbreaking applications in telehealth, virtual events, live entertainment, education, video conferencing, augmented reality, gaming and more. LiveSwitch uniquely provides the flexibility that allows clients the freedom to develop and deliver innovative video solutions free from typical constraints. Visit liveswitch.io to learn more.
About Naardic
Naardic is a Scandinavian based company that focuses on making home fitness as engaging and social as going to the gym. Naardic has developed a complete solution that includes roles (trainers, admins, customers), booking of classes and payment. A central part of the platform is the video conference system powered by Liveswitch, which enables two-way communication and advanced features like friends rooms, rep-counting, real time timer and integrations with smart watches. Visit https://naardic.no/ to learn more.