The first WiFi-enabled circular shower earns recognition for its originality, efficacy, ambition, and impact, offering water/energy savings with a superior experience.
Kelowna, BC, October 26, 2023--(T-Net)--TIME revealed this week its annual list of the Best Inventions, which features 200 extraordinary innovations changing our lives.
RainStick, a shower appliance for both residential and commercial spaces, was one of the recipients of this prestigious title.
RainStick Shower Appliance (CNW Group/RainStick)
Rainstick addresses the pressing issues of water and energy conservation across North America, offering 80% water savings, up to 80% energy savings and 2x the standard flow rate. With the RainStick app, you can seamlessly monitor savings, and maintenance, and customize your shower experience to perfectly suit your preferences.
While delivering all this, it is also a more hygienic option than traditional showers with a low maintenance, built-in self-cleaning system after every shower. All of these innovative features contributed to being named in TIME's List of The Best Inventions.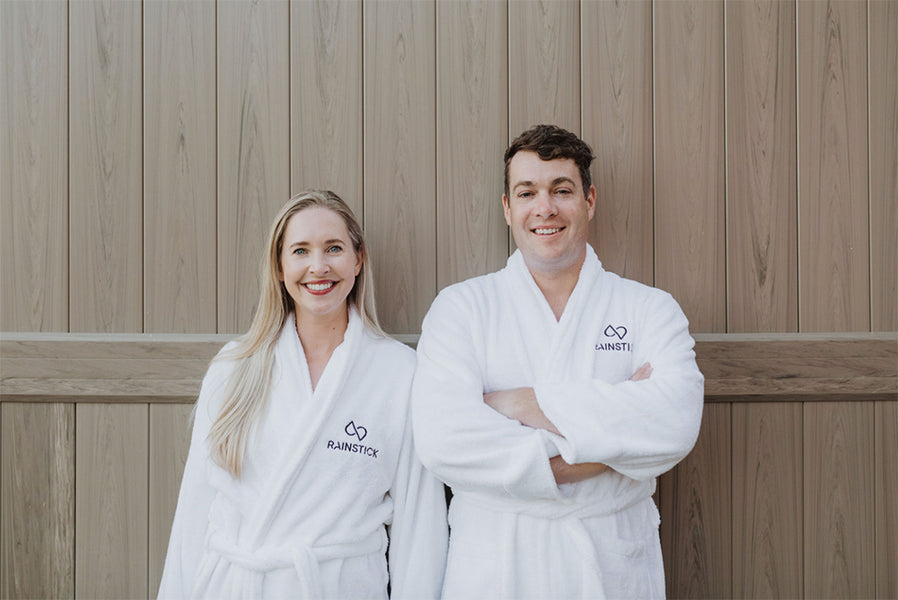 Alisha McFetridge and Sean McFetridge, Co-Founders, RainStick Shower
"We don't want people to think that sustainability has to be about making sacrifices. Rainstick provides an elevated experience with increased water pressure that is only possible thanks to its sustainable, re-circulating design. It doesn't use greywater and only uses .5 GPM, while providing a luxurious 3 GPM from the showerhead - so it's fully compliant. To make a real difference, this has to be a scalable, accessible product, and that's where we are now," says Alisha McFetridge, CEO and co-founder of RainStick Shower. "We are so grateful for TIME's recognition for our re-invention of the way we all shower."
Nominations were solicited from TIME's editors and correspondents around the world, paying special attention to growing fields—such as AI, green energy, and sustainability. Of the new list, TIME's editors write: "The result is a list of 200 groundbreaking inventions - including the world's most powerful supercomputer, a game-changing entertainment venue, and a new shape - that are changing how we live, work, play, and think about what's possible." See the full list of inventions here.
Rainstick is now available online .
About RainStick Shower
RainStick Shower is a Canadian clean technology company founded in 2019 to revolutionize the water technology space by imagining products that reduce domestic water and energy waste. Its mission is to allow individuals to live a sustainable lifestyle without compromise.